Reopening Plan
Our plan to reopen the church for in-person services is outlined below, along with a message from Pastor Steve.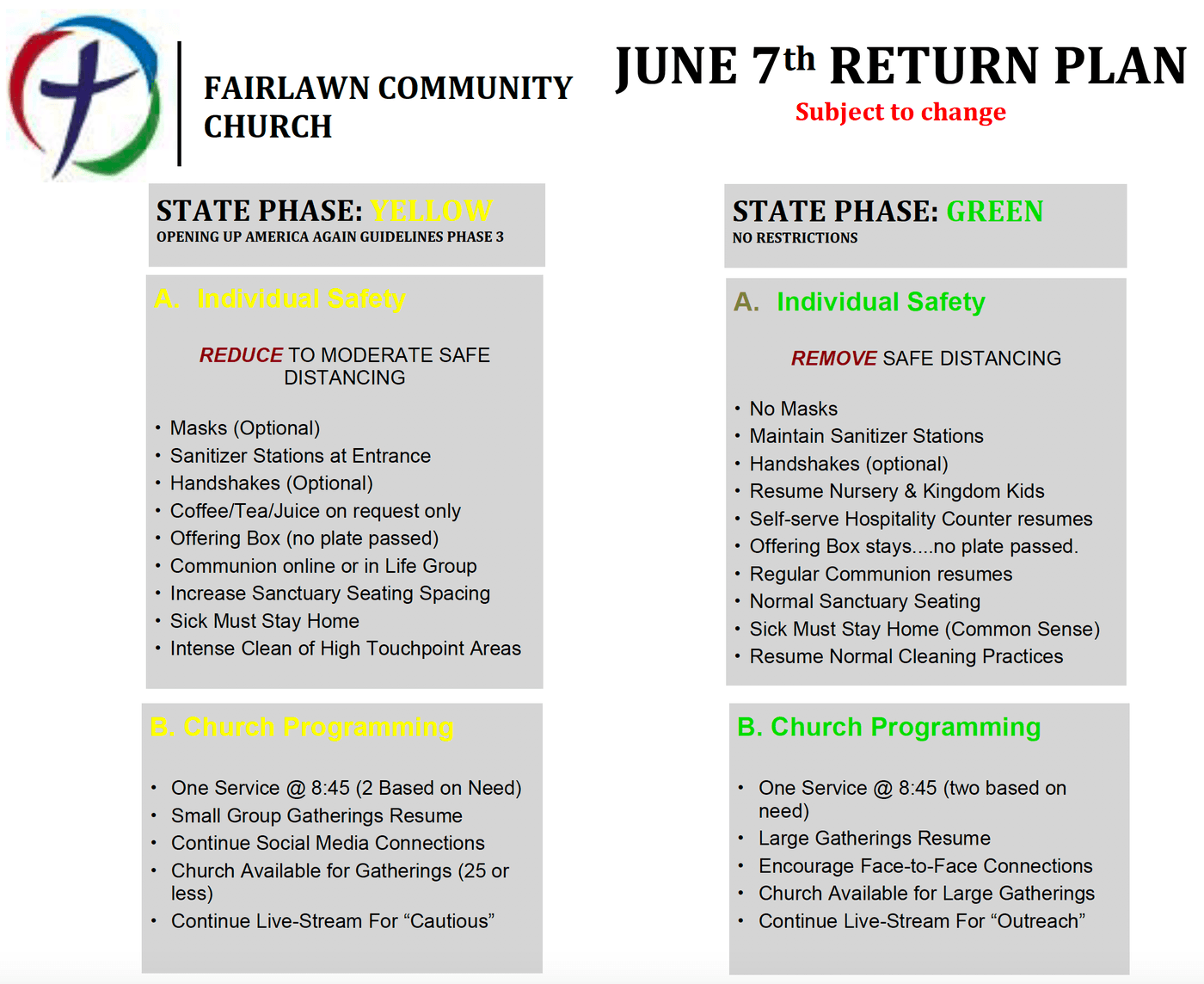 Livestream Services
If you are not yet ready to return to in-person services on June 7, no problem! We will continue livestreaming services via the avenues below.
Information for the sermons, notes, kid activities, etc, will be shared via Flocknote before the livestream services. Please sign up to get the weekly bulletin by texting "fcc" to 84576 or sign up online at https://fairlawncc.com/communications
Click here to watch the live stream: https://www.facebook.com/fairlawncc/
Click here to watch the live stream if you don't have Facebook: https://fairlawncc.online.church/
Click here to watch the live stream on YouTube: https://www.youtube.com/channel/UC5z3UA66mj4HxQTAXF_V3bg
For more updates and to receive the message notes for each Sunday, be sure to sign up for our church communication tool, Flocknote!
If you missed the last weeks message, be sure to check it out on our sermon page!