Kidz Club Registration is Now Open - Click Below to Register!!
Kidz Ministry at Fairlawn
Our mission is Connecting Kids and Families to Jesus and the Church, Serving God as we learn how to serve others, and encouraging kids to Grow in their faith and apply the Bible to their lives. At Fairlawn Community Church we have many opportunities to connect kids to Jesus.
Kidz Church is a church service especially for kids that takes place during the adult service time at 8:45am. Ages 2 years through 5th grade. We have a time of worship/singing together then split up into classes based on age. We have a nursery available as well for age birth - 2years. We have a video and audio feed in the nursery, so the service can still be seen from in the nursery.
Kidz Club is an upbeat children's program for ages 3 years through 5th grade. This program runs Wednesday night (Sept - April) from 6-7:45 pm. We have a fun filled night of music, games, Bible time, contests, theme nights, crafts and more. We have top notch security, children are checked in and not released without a proper check out pass. All of our adult teachers and helpers have child abuse and criminal background clearance. We hold training throughout the year. Also available Wednesday nights at 5:30 is free dinner for everyone, kids and families. (Note: Due to the COVID restrictions adult dinners will be to-go this year. To receive an adult to-go dinner you will need to register ahead of time.)
Kidz Care is cancelled for the 2020-2021 school year. Please look for more details coming Spring 2021.
Kidz Care is a before and after-school childcare program that meets every day that school is in session, including early dismissal days. It is for any pre-registered child between Kindergarten through 6th grade.
August – June
Mon. – Fri.
6:30am - School and After school – 6:00 pm.
Cost: $40/wk for first child, $30/wk for siblings
(There is a non-refundable registration fee of $40. For the first child and $10. for each sibling due at the time of registration.)
To register your child/children for Kidz Care contact Wendy Barrows at wendymbfcc@gmail.com
All of our adult teachers and helpers in each kidz ministry program have had child abuse and criminal record background checks and are involved in training throughout the year.
Kidz Check in on Sunday
Before Service: You can check-in your child at the Kidz Check-In Counter located in the lobby. You and your child will be given matching name tags that are exclusive to your family and your visit. Your child will need to wear the name tag portion while you hold on to the matching tag.
After Service: After the service is complete, you will return to your child's room and show your tag in order for your child to be released back to you.
During Service: In the event that we need to contact you during the service, the Kidz Ministry director or Security Personnel will call you.
Meet our Kidz Ministry Director
JODY HICKOK
DIRECTOR OF KIDZ MINISTRIES
Jody is the Director of the Kidz Ministries at Fairlawn, having been involved in children's ministries for over 20 years. It is her desire to see children come to know God and grow in their love for Him and relationships with Him. She and her husband, Bret, have 2 children, Kaleb and Jenna. Her favorite hobbies are photography, playing the piano and reading.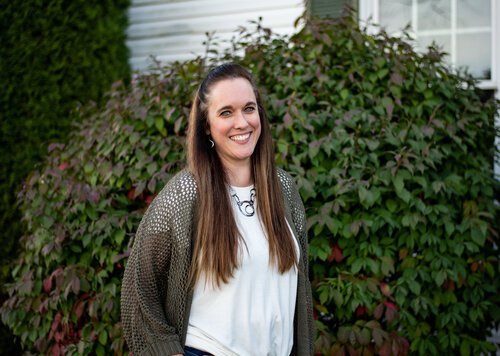 Got questions?
If you have further questions concerning our Fairlawn Kids experience or visiting Fairlawn Church with children simply click the Contact Us page below!